1. INSTALLATION
For CC 2017 / CC 2018 / CC 2019 and above:
Sign into adobe.com and click on the Animate square. Under Downloads, click on "Manage Extensions Utility". Click on your version of Animate under "Select SDK version", select your OS, and select the latest version. Agree to whatever it's asking you to agree to and save the .zip anywhere.

You'll need WinRAR or 7-Zip if you don't already have them.
If you think you'll want to install more third party extensions in the future, you can extract the .zip to somewhere significant but otherwise, you can just run everything from the .zip!
Open Manage Extensions.exe. Click on "Install an extension" and locate the .zxp. Boiler should be installed once you see "The extension was successfully installed!!" Two exclamation points!!
Continue to part 2
For CC 2015 and below:
Download and install the extension manager for the version of Flash/Animate you want to install Boiler into. After installation, open up the extention manager and go to File > Install Extension (or press

or

). Locate the .mxp or .zxp and accept the agreement. The plugin is now installed and you're on your way to making the perfect Home Movies parody.
2. OPENING BOILER
Now that the plugin is installed, open Flash/Animate (it needs to be restarted after installing). Open a new document and click on Window in the top menu bar. For newer versions of Flash/Animate, you need to open "Extensions". For older versions, you need to open "Other Panels". Now that Boiler's been opened, you can add it to the sidebar by clicking the window and dragging it over where you want it in the side bar.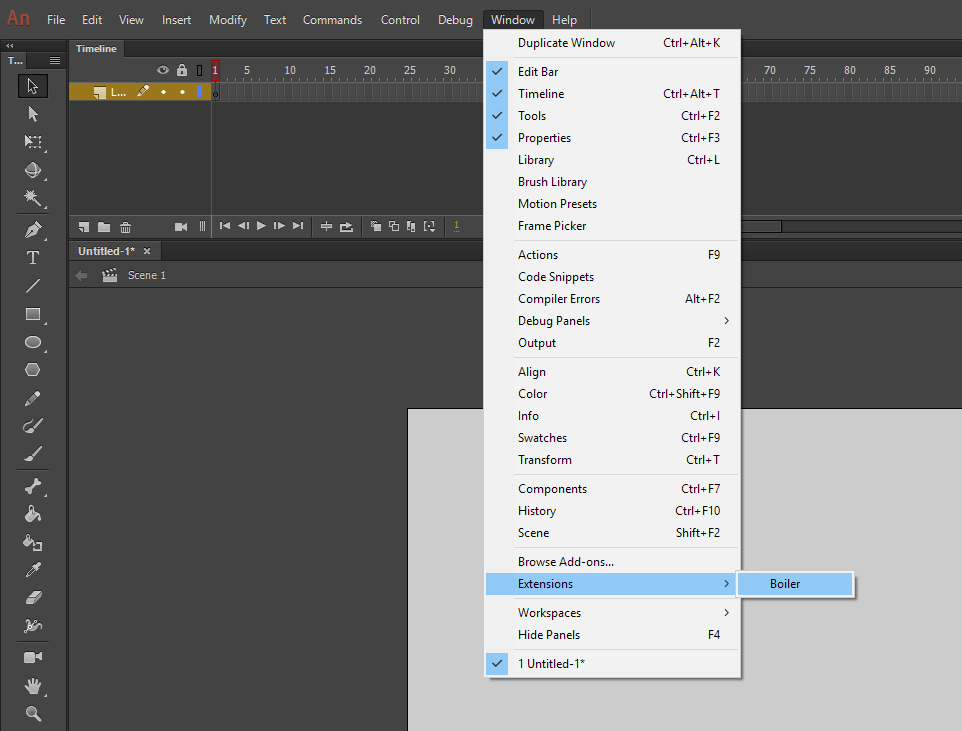 It's recommended that you save your workspace.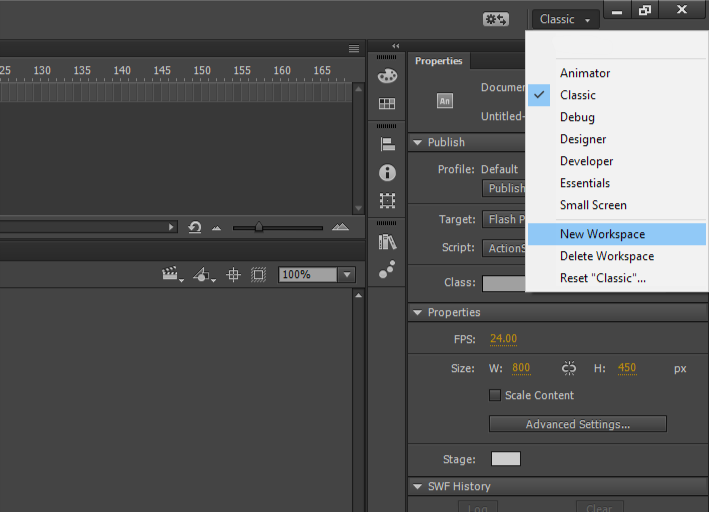 FAQ
How do I do this thing that isn't listed above?!
Message @megacharlie159 and if enough people ask him about it, I'll add it to this page. I promise!
The extension manager's saying it's installed but that couldn't be further from the truth. I don't see the thing in the extension menu/other panels dropdown!
The extension manager dumps everything into a specific folder. Our goal is to get the right files into C:\Users\(you!)\AppData\Local\Adobe\(Your Flash/Animate version)\en_US\Configuration\WindowSWF. Go to C:\Users\(you!)\AppData\Local\Adobe\(Your Flash/Animate version) and check if there's a folder besides "en_US" (or whatever language version you use, we'll just use en_US for an example. If there's another folder, enter the folder and copy the contents of "WindowSWF". Go back to your Flash/Animate version folder, enter en_US > Configuration > WindowSWF and paste the contents there. Restart Flash/Animate. If you're still having trouble, message @megacharlie159.
For further troubleshooting:
Charlie@megacharlie.com